Hair Serum For Men: A Simple Guide
For many men, hair serums are not even heard of, let alone used in their routines.
But for hair enthusiasts, a bottle of good serum is liquid gold.
Do they know something we don't?
And how do experts choose their hair serum?
How to choose a hair serum for men?

It's important to ask yourself these questions:
What kind of benefits are you looking for?
There is a whole host of benefits out there:
Hydration for healthy hair
External protection for weak hair
Hair breakage prevention
Hair growth for thicker hair
Hair loss treatment
Shine and smooth hair
Coloured hair protection
Taming difficult hair texture
Depending on your hair goals, it's important to choose the correct serum that has all the benefits you're looking for.
What is your hair type?
Your hair type is so important when choosing your hair serum because depending on the type of hair it's made for, every hair serum will have a different level of viscosity.
This will either push it towards the more watery end of the spectrum, which is ideal for fine hair, or towards the more oily, weighty end, which is great for thicker, drier, and difficult-to-manage hair.
Using the wrong hair serum will either mean poor absorption, or excessively heavy application - neither of which will give you the results you were hoping for when you picked up your hair serum in the first place.
Of course, there are exceptions. Some hair restoration serums target the root of the hair at the scalp, so it doesn't matter what hair type you have.
How much should you spend on a good hair serum?
While it's not always the case that cheap serums will damage the condition of your hair, in the long run, it's good to keep in mind that most of the cheaper ones are silicone-based.
Silicone is bad for hair, as it can build up on your hair shaft and weigh them down, even blocking your hair follicles and causing hair loss.
So, if you want a hair serum that will have long-term benefits and not just short-term aesthetic ones, we definitely recommend checking the ingredient list and making sure it's silicone-free (and natural ingredients while you're at it)
Generally, we've found that you can get decent quality hair serums starting from £40 or €45.
What kind of ingredients are good?
Many ingredients do different things, so it's hard to say for a fact what should be there. However, here are some ingredients to stay away from:
Silicone
Paraben
Sulfates
Salt
Synthetic fragrances and colours
What brand should you choose from?
As explained above, the ingredients are crucial to your hair serum.
This is where it also gets difficult.
You'd have to avoid placebo ingredients, and also cunning marketing.
That vitamin E hair serum for damaged hair you found on Amazon?
Chances are it's less than 0,01% vitamin E and 99,99% who-knows-what.
That's why you either know the ingredients like a chemist, or you pick a brand that oozes trust with scientific studies, real people and great reviews.
The best hair serum for men for every goal
Whether you want to combat thinning hair, improve hair density or just want to look for the best hair growth serum, we've got you covered.
Scandinavian Biolabs Bio-Pilixin® Activation Serum 100ml
For men struggling with hair loss and hair thinning, we know how frustrating it is to keep trying new serums that don't do a thing.
You keep trying and trying, but to no avail, and it's not like your wallet is bottomless.
How do we know?
Pfffffft, another marketing trick, right? No.
We know because even our most loyal customers were once in your shoes.
They were sceptical about us, and what we promises.
How are they now?
They are filled with joy, confidence and happiness.
So much so that they decided to send us testimonials - voluntarily even.
Why did they, and why should you trust us?
Because there's no reason for you not to give us a try:
97% of users experienced less hair loss in a clinical trial.
150 days money-back guarantee that you'll see results with our Hair Growth Routine.
Free shipping and free returns.
Safe, vegan and naturally-derived ingredients.
Aesop Tame Hair Serum 25ml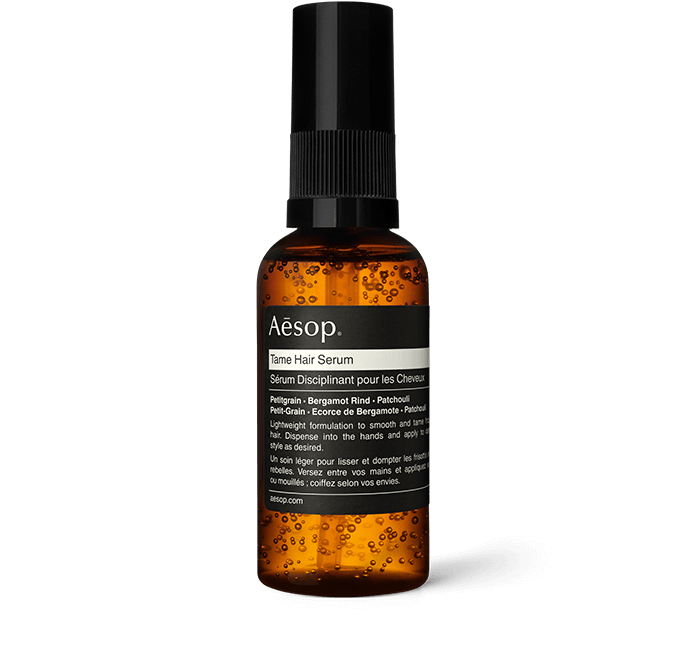 If your hair is already in good condition, but you're just looking to add that extra bit of shine and moisture that won't weigh down your hair, then we recommend the Aesop Tame Hair Serum (£25). It's got a lighter, aqueous consistency but packs a punch.
Kérastase Resistance Therapiste Serum 30ml
For those with hair that needs a little bit more moisture and richness of formula, we recommend the ​​Kérastase Resistance Therapiste Serum (£34). It's specially formulated for thicker locks and will increase your hair quality and shine.
What is hair serum?
Hair serum is a liquid hair product that coats the hair strand.
It soothes and softens the cuticle layer of your hair.
It's different from other hair products such as shampoos, conditioners, or masks because it is applied to the hair and not washed off.
Hair serums are essentially designed to cover your hair in a thin film that can have different benefits depending on the product (all of which we'll cover later).
These properties - combined with the ingredients - decide what effects they will have on your hair.
It's vastly important that you pick the right one, with the right ingredients, for the right goal.
How do you use hair serum?
The mode of application varies from product to product.
Should you apply hair serum to wet hair or dry hair?
While most serums should be applied on post-shower damp hair, some can also be applied on dry hair as a touch-up.
For this, it's best to check the instructions on your particular hair serum.
How should men apply hair serum?
You should always follow the instructions on the package.
It's also important not to apply hair serum after any other hair oil or hair styling product.
To maximize the hair serum's effect, you need to apply it before anything else, and right after stepping out of the shower. This is when the hair follicle is washed off its natural oils, leaving it unprotected and prone to hair fall.
How often should men apply hair serum?
It's generally not recommended to use hair serum every day, as some formulas can contain too strong ingredients for frequent use, or they may be too oily and weigh hair down.
However, this depends on each product, and it's best to check the instructions.
Conclusion
Hair serums can be a great addition to any hair care routine - by coating the hair in-between washes when it's exposed to environmental aggressors and other causes of damage, hair serum offers a simple way to ensure your hair is always moisturised and protected.
Like the addition of any other hair care product to your routine, we recommend ensuring that you are doing your research before you choose which product to buy.
FAQs

Is hair serum good for men's hair?
Yes, hair serum is great for men's hair! Many best hair serums can provide the perfect balance of instant shine and hydration - especially those with natural ingredients. To find the best hair serum for your hair type, look for one that is specifically designed to tackle frizzy hair and provide long-lasting hydration and health to hair. Additionally, look for hair serums with safe, vegan and naturally-derived ingredients for the best results.

Can I use hair serum if I have dandruff?

Yes, hair serum can be used if you have dandruff. In fact, hair serums can help to condition and protect hair against the harsh effects of washing hair too often. They can also make hair feel more silky and soft, reducing the appearance of dandruff flakes. However, hair serums should not be used as a substitute for shampoo and conditioner, so make sure to still use these hair care products when washing your hair.

Can I use essential oils with hair serums?

Yes, you can use essential oils with hair serums. Argan oil, almond oil, jojoba oil, and walnut oil are all great essential oils to use in combination with hair serums. These essential oils can help provide natural shine and hydration to your hair while also protecting it from environmental damage. However, as with any other product, always check the instructions before use and ensure that you are not allergic to any of the oils before applying.

Read more: