You've been noticing reduced hair volume and less hair recently on your crowning glory.
Or, you've been trying a treatment that, frankly, makes your hair brittle and fall even more.
You start to research why your hair loss happens, your growth cycle, and different types of hair loss and now you're overwhelmed.
With so many ads and articles about hair loss focusing solely on male pattern baldness, it's frustrating for many women to find an effective hair loss treatment that is suitable for your type of hair loss.
And when you finally discover one, it's often a deceptive product that claims to miraculously cure alopecia areata, a condition causing hair loss, in just a few weeks. Realistically, hair loss treatments for women and men both take around 3 months to a year to see visible results.
Summary
The most common type of hair loss in women is female pattern baldness.
Regardless of your type of hair loss or your hair types, one or two of these 9 remedies may help improve the appearance of your hair.
However, it's a good idea to consult a doctor about the type of hair loss you're experiencing to know what treatment will be the most effective. Sometimes, you won't have to use one at all (for example, stress hair loss).
The key here is to have patience so the treatment can absorb, and work its way into your system where it'll revitalize your hair health, protect them from hair thinning and ultimately stop female pattern hair loss.
What causes female hair loss?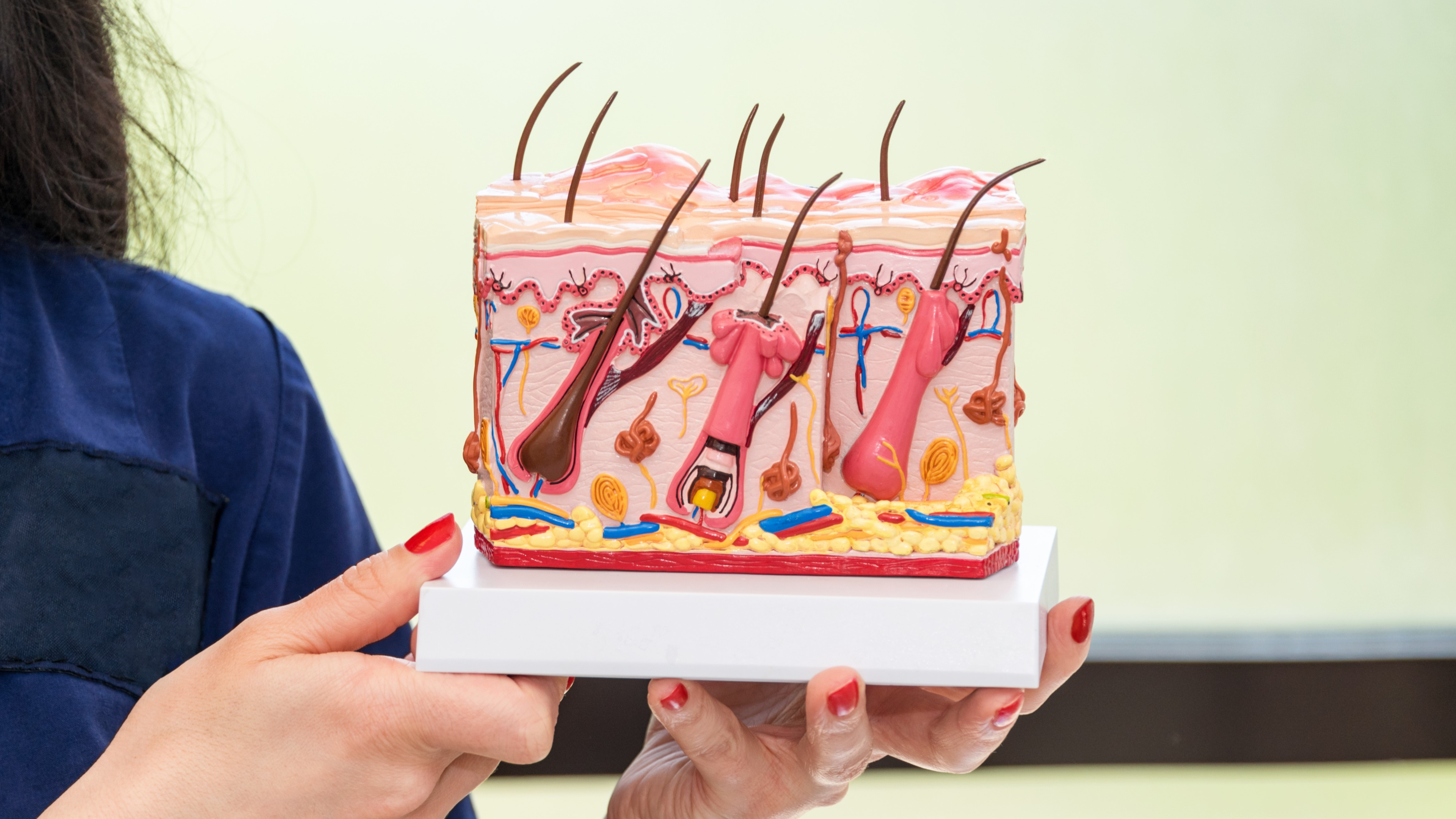 Hair loss in women is caused by:
Usually, for the hair loss treatment to be most effective, you should find treatments for the cause - rather than scratch the surface by applying a treatment.
It's also good to note that some hair loss in women is temporary and will go away once you fix the underlying condition - so no hair loss treatment is required.
However, if the condition is permanent (i.e. female pattern hair loss), a hair loss treatment will improve your hair health, increase hair density and promote hair growth.
9 best hair thinning and hair loss treatments for women
Our list of the best hair loss treatments for women includes clinically tested and highly reviewed treatments that are available for women in the UK.
Some of these treat hair loss, while some of them aid hair growth and visibly reduce hair thinning, either way, it's effective and trusted by women worldwide.
These works on coloured hair, too.
1. Scandinavian Biolabs Hair Growth Routine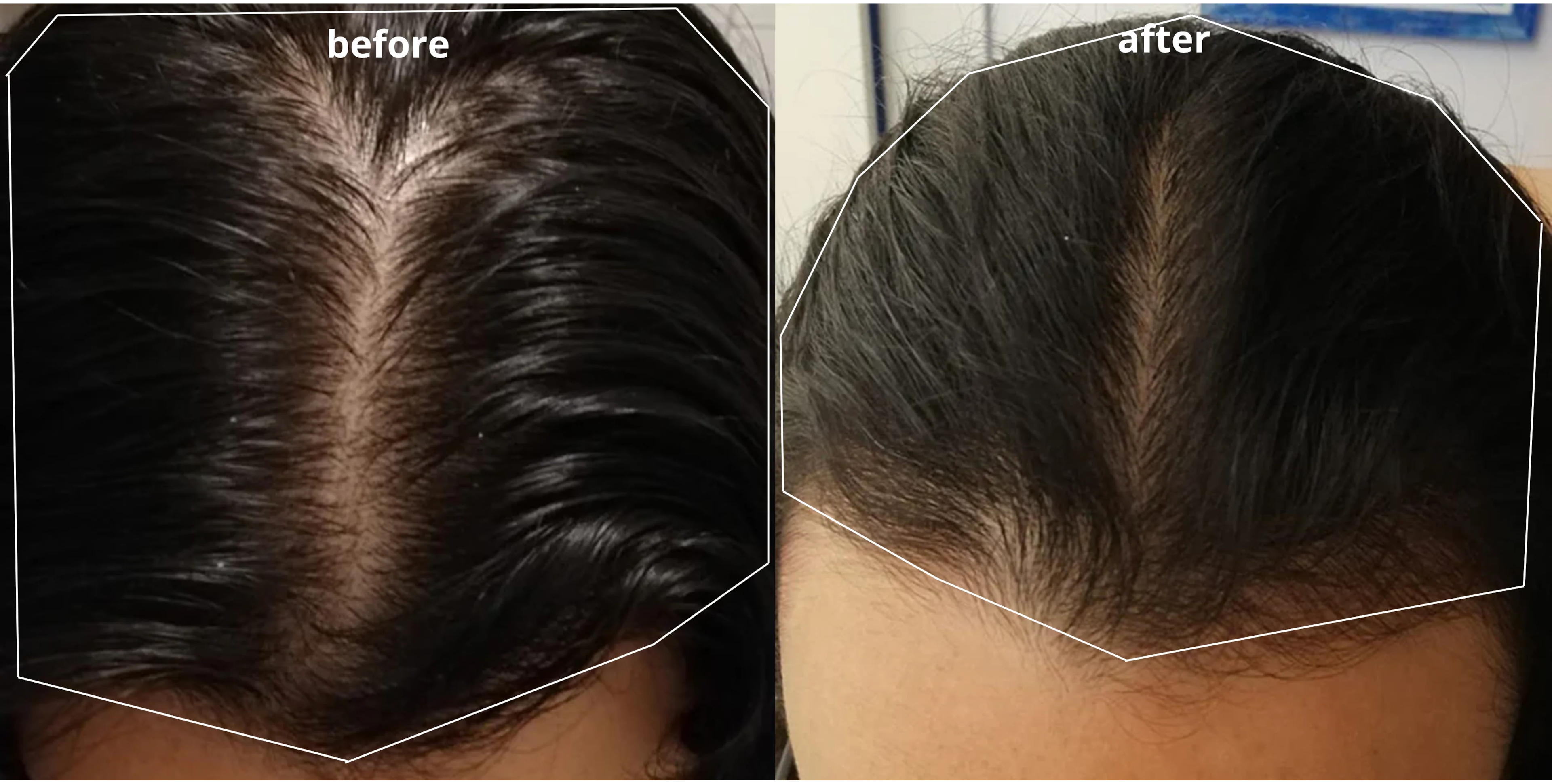 Scandinavian Biolabs Hair Growth Routine is the only formulation in this list specifically designed for women to help prevent hair loss, encourage new hair growth, repair damaged hair follicles, and maintain the health of hair follicles and overall hair.
The routine includes a shampoo, a conditioner, and a serum that are designed to support the appearance of fuller-looking hair.
The Hair Growth Routine is not only effective, but it's also:
Vegan
Naturally-derived

Dermatologically tested

100% plastic offset
So you can feel good about using our products knowing that they're not only effective but also safe for your body and the environment.
One customer wrote: "I'm using the products for 1 month now and I start to see big changes! I'm so happy and excited! For years I tried different products and for the 1st time, I have one that clearly works. I love the smell, the serum burns a little, but is bearable :)".
2. Minoxidil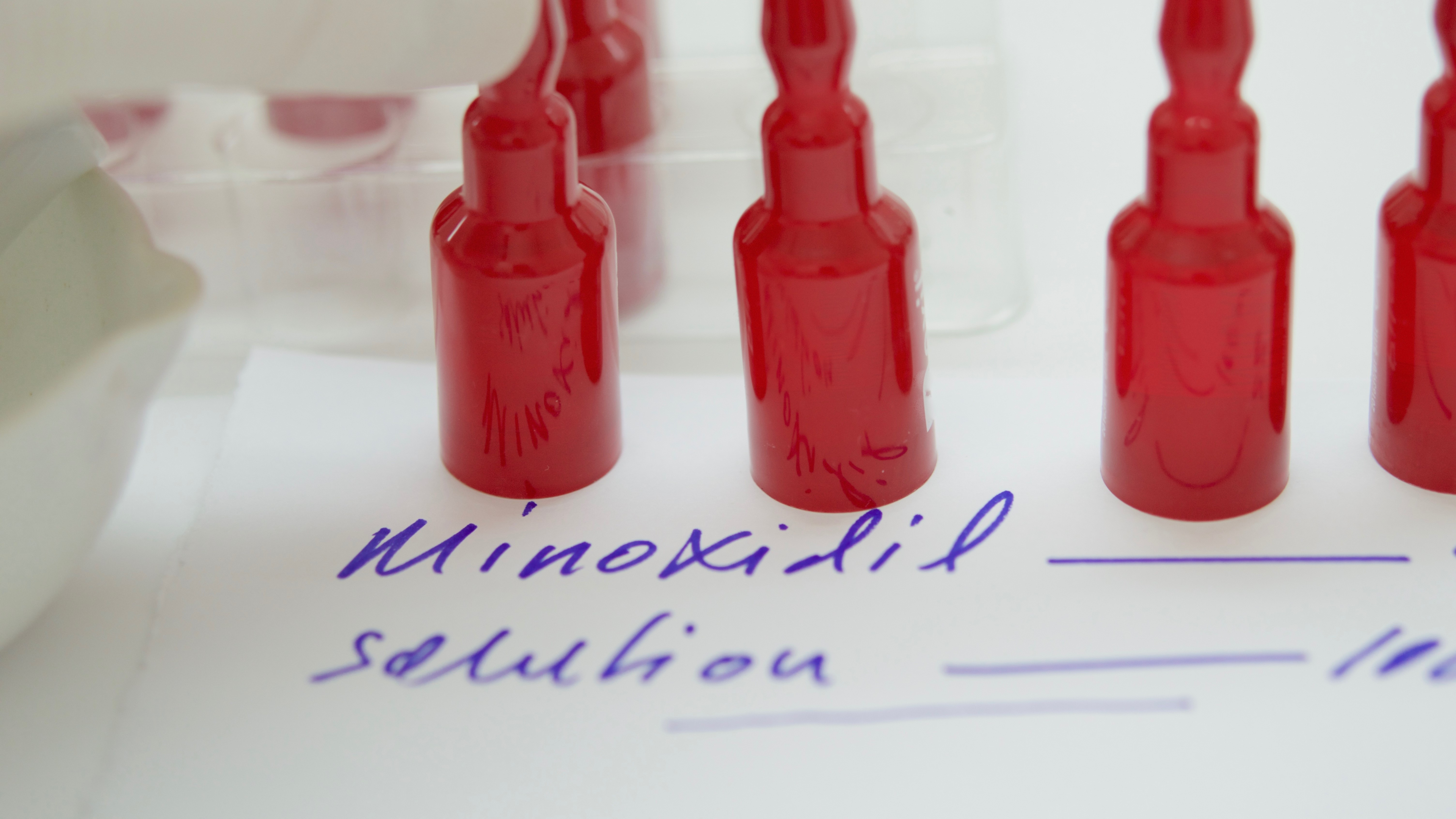 Minoxidil is one of the only two FDA-approved hair loss treatments.
Started as a side effect, minoxidil's hair growth properties have since been commercialized into an effective method to stop female pattern baldness (among others such as alopecia areata and androgenic alopecia).
You can buy minoxidil for women very easily as an over-the-counter drug - it's available in most local pharmacies and online as well.
However, before taking minoxidil, it's recommended to consult with a health professional to understand minoxidil side effects, possible reactions and safer alternatives to minoxidil.
3. Finasteride
Finasteride is the other FDA-approved hair loss treatment.
Finasteride works by inhibiting the conversion of testosterone into DHT.
Delete the thought that testosterone is a male hormone since this hair loss affected at least 30 million women in the US alone.
Read this: DHT Blocker For Women: Will It Stop Your Female Hair Loss?
DHT is a hormone that interferes with the hair growth cycle by attaching itself to your hair follicles, causing them to shrink, which obstructs healthy hair growth and affects the vitality of hair follicles.
Finasteride is not as easily obtainable, as you need a doctor's prescription to get topical finasteride in the UK. You can do that both online and at local hospitals.
Be very wary of finasteride and its side effects when you're consulting a doctor. Finasteride has been known to cause side effects after stopping. Ask your doctor about finasteride alternatives.
4. Hair transplants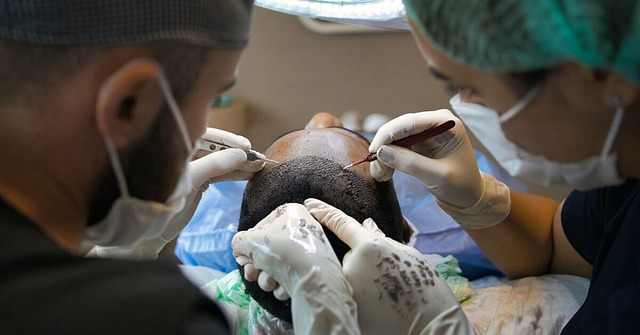 Hair transplants, sometimes considered when hair extensions don't offer the desired look, are generally regarded as a last resort when other treatments don't work or as a hair loss solution for those concerned about their appearance.
That's why you rarely see celebrities use anything else as a hair loss treatment.
But there are a few catches:
Hair transplantations cost a lot: £2000 to £15000 per session depending on the location, the size and the difficulty of the surgery.
One session is rarely ever enough, you'd have to return until your transplant is done.
There are a lot of inconveniences associated with healing the transplanted area and protecting it from external damage.
Hair transplantations are not 100% safe, there are potential complications.
You can get a transplant by contacting the nearest hair transplant clinic or finding a full-service clinic in Turkey to take care of your "hair transplant vacation".
Read this: The 12 Best Natural and Drug Hair Transplant Alternatives
5. Low-level laser therapy (LLLT)
Low-level laser therapy (also referred to as red light therapy or cold light therapy) is a treatment where they irradiate photons to target your cells to encourage healthy growth.
It comes with several advantages such as non-invasiveness, safety, and painlessness.
But, it's expensive and time-consuming and its effectiveness is still average.
It works for some people, but not for others.
6. Platelet-rich plasma therapy
Did you know that your body can heal itself? That's what PRP therapy is based on.
PRP therapy uses your platelet to inject into your scalp - promoting the healing of your cells which might help your hair growth phase.
PRP is still a new treatment with some clinical studies and some successful cases. However, for an expensive procedure like this, I understand that you want something more affordable and effective.
7. Dermarolling (Microneedling)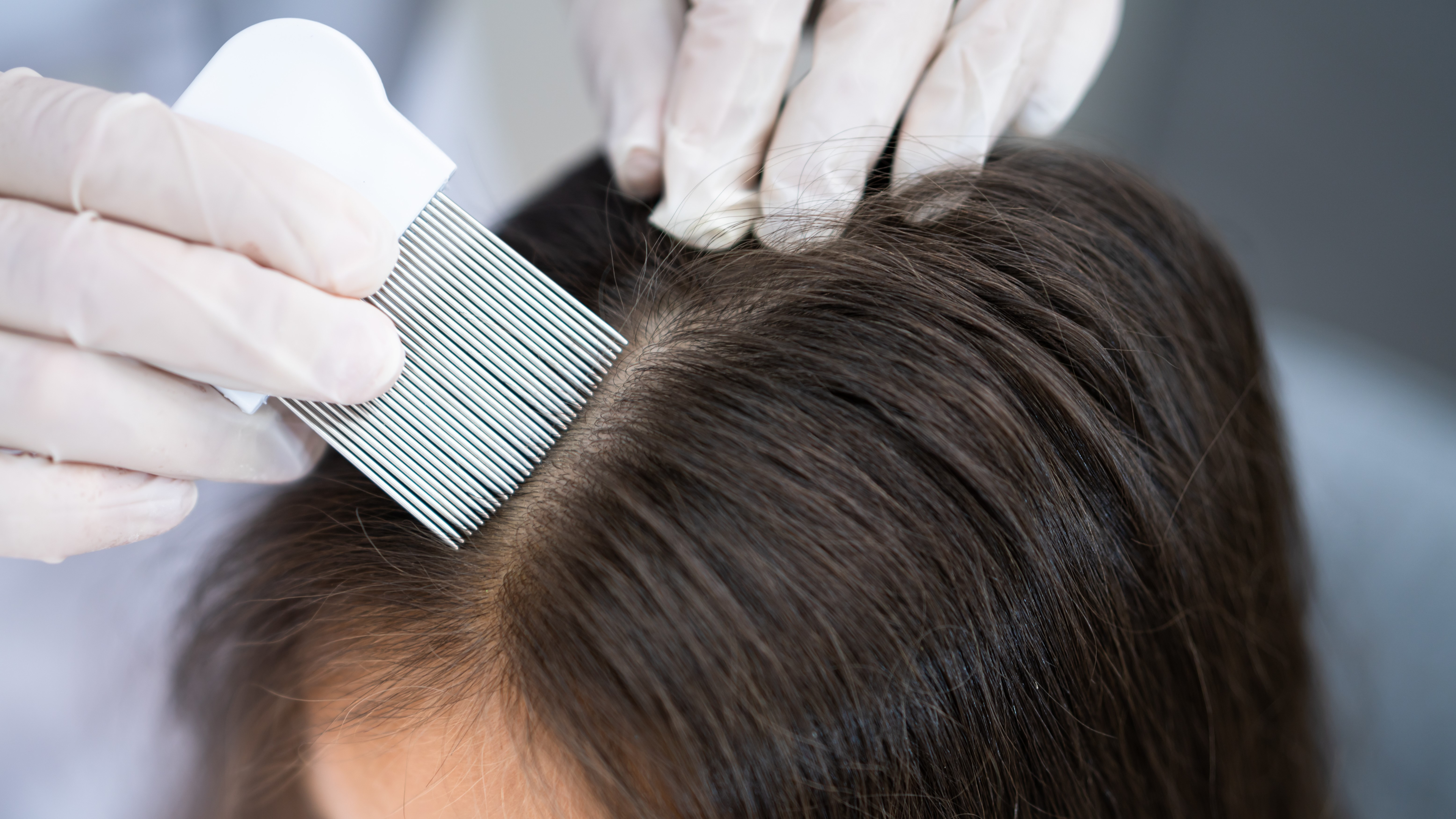 Dermarolling for hair loss can be performed both at home and with a professional.
The key principle is that the derma roller will puncture tiny holes on your scalp to increase blood flow and allow topical hair loss treatments to absorb better.
For that reason, it's recommended to purchase a good quality derma roller and carefully disinfect the tool after each use.
Using the microneedling for hair loss with the best oils for hair growth is an effective way to stimulate hair growth and see more volume. Just a few drops every time is enough to see an immense increase in growth.
8. Scalp massage
It's a relatively simple hair and scalp treatment that promotes hair growth and can be an alternative to hair extensions for some.
It massages your scalp to improve blood flow to the area. Combined with a hair loss shampoo, it'll aid in nutrient delivery to your scalp and help it absorb topical treatments better.
It'll also help reduce stress, which might help.
9. Hair vitamins
A mainstay with younger women, these little vitamins possess the ability to help grow more hair and end hair fall.
Hair vitamins are generally not enough to treat hair loss and hair thinning unless the sole cause of your hair loss is nutritional deficiency.
In this case, good, all-inclusive hair nutrient tablets can help boost your body's immune system which, in turn, grows thicker hair and combats thinning hair.
Read this: 7 UK's Best Hair Thickening Products You Can Buy In 2023
Honourable mentions
These have limited research and reviews, but they might work for your female pattern hair loss, so we added it anyways:
Deep conditioner leave-in treatment.
Essential oils
These are also good options for hair breakage, extreme bleach-damaged hair, or fine hair.
Conclusion
Navigating the world of hair loss treatments, especially for women in the UK, can be overwhelming. However, with the right knowledge and understanding of the underlying causes, finding an effective solution becomes more attainable.
From treatments like the Scandinavian Biolabs Hair Growth Routine to options like scalp massages, there are a variety of choices to consider.
It's essential to consult with a healthcare professional before starting any treatment and to be patient, as results can take time.
Remember, the journey to restoring hair health is as much about understanding your unique needs as it is about the treatment itself.
Read more: