Do you ever wish you had thicker, voluminous hair? Even though it appears complicated, these best hair thickening products help thicken hair naturally.
Whether you have naturally thin hair, are experiencing temporary hair loss, or want to add volume to what you currently have, a hair thickening product can make it appear like you have more hair.
Although these techniques cannot modify the texture of resting hair follicles, they can make the hair appear fuller and less likely to break or fall out. Many companies and products claim to be able to strengthen, lift, plump, volumize, or otherwise make your hair look fuller.
Some sound too good to be true, but we did identify a few shampoos, conditioners, leave-ins, sprays, lotions, powders, and serums that work.
Summary
Many women wish for long, thick, and gorgeous hair. However, not everyone is born with thick, full, bouncy hair. Worse, thin hair is more prone to hair breakage, and dry hair is more prone to split ends. The best hair thickening products instantly transform your hair, making it look full, healthy, and bouncy. 
These hair thickening products contain helpful ingredients, which make each hair strand thicker. They maintain your scalp and hair healthily, resulting in fuller hair.
Remember that less is more when it comes to your hair.
How do hair thickening products work?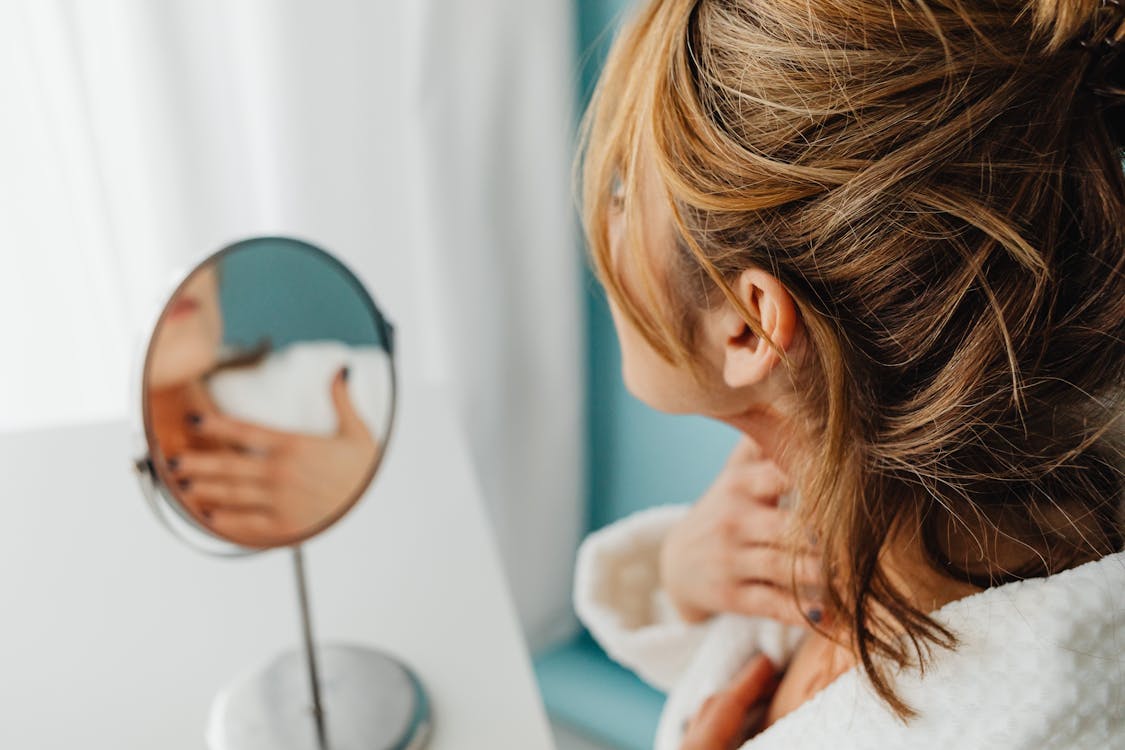 Hair thickening mitigates damage to thinning hair by sealing and protecting your hair strands with essential nutrients, stimulating hair growth, cleaning your hair follicles, and nourishing and strengthening the condition of your scalp.
Hormonal imbalance (PCOS, DHEA, DHT, and TRT to name a few), a lack of nutrition, menopause and environmental damage are all possible reasons your hair is weak and thin. 
Hair thickening products cannot alter your hair's natural texture or density. They can, however, nourish and moisturize each strand to make it appear thicker.
Moisturizing oils and hydrators, like hyaluronic acid, provide moisture to the hair strands, stimulating hair growth and making them appear thicker from the inside out.
Proteins such as wheat or rice protein, which reinforce the outside layer of the hair, are common ingredients.
The hair thickening shampoo and treatments may also include:
These helps to increase hair health and the root that grows beneath the scalp's surface. This promotes the growth of new hair that is as thick and robust as possible.
Flat, light, or crown hair thinning can be caused by hormonal fluctuations, overall health, and the hair's natural type and texture.
There are excellent goods that address these issues, which we can use to identify the best products for fine thickening hair.
8 Best hair thickening products you can buy in 2023
In 2023, a range of hair thickening products have emerged as top choices for those seeking fuller, more voluminous locks. Here are the 8 best hair thickening products:
Bio-Pilixin® Activation Serum
OGX's Biotin & Collagen Shampoo
Living Proof Thickening Cream
The Ordinary Multi-Peptide Serum
Art of Style Awa Volume Mousse
New Nordic Hair Volume Gummies
Oribe Dry Texturizing Spray
Oribe Maximista Thickening Spray.
1. Bio-Pilixin® Activation Serum
Scandinavian Biolabs creates a hair growth solution using plant-powered components. Coating each fiber in a protective layer, the Bio-Pilixin® Activation Serum repairs damaged hair follicles and naturally protects hair fibers.
Bio-Pilixin® Activation Serum is designed to support hair in appearing thicker, glossier, and fuller. This cruelty-free, plant-based serum aims to address concerns of alopecia (hair loss).
The serum is formulated to encourage better scalp circulation, which can help your scalp receive essential nutrients and may reduce follicular inflammation. It aims to support the natural cycle of your hair follicles.
This promotes the growth of "younger" cells.
The ingredients in the serum are chosen for their potential to support the appearance of thicker, stronger, and more resilient hair.
Pros
All ingredients are plant-based
Shampoo and serum include Niacinamide
Free of sodium lauryl sulfate
Exceptional price-to-quality ratio
You are protected by a 150 days money-back guarantee
Cons
2. OGX's Biotin & Collagen Shampoo
Washing your hair will make it fuller, healthier, and thicker. This OGX shampoo is a protein and vitamin powerhouse that revitalizes dull, lifeless hair. The mixture contains biotin and collagen, which strengthen hair strands and give volume to make your hair appear thicker and healthier.
To deeply nourish hair, the mixture comprises bamboo fiber, chamomile, white stinging nettle flower, honey locust, and ginseng. So, this shampoo cleans your scalp and hair and adds volume to it.
Pros
Natural ingredients
Simple-to-use cleanser
Adds extra volume
Cons
Your hair might become frizzy.
3. Living Proof Thickening Cream
This hair thickening cream is mild and ideal if you like vegan products. It is safe since it contains no dangerous components such as gluten, parabens, silicone, or phthalates. The packaging is also environmentally friendly. So, what makes it unique?
It naturally makes your hair thicker and fuller and lasts five times longer than other conditioners on the market. Sounds unbelievable, doesn't it? There's more!
The cream also provides touchable movement, light conditioning, and effects that last all day, eliminating the need for touch-ups in the middle of the day.
Pros
Color-safe
Cruelty-free
Excellent for thin hair
Cons
Expensive
No guarantee in case it doesn't work
4. The Ordinary Multi-Peptide Serum
To enhance your hair density and to make your hair thicker and fuller, use the The Ordinary Multi-Peptide Serum. It has a light and low-fat recipe. The serum makes the hair stronger and thicker, and such serums help stop hair loss and regrow hair naturally. The concentrated mix of the medicine promotes proper hair growth, making it appear thicker and healthier.
Pros
Hair looks fuller, healthier, and thicker.
Saves money.
Cons
Not suitable for delicate skin
5. Art of Style Awa Volume Mousse
Get instant volume with Art of Style Awa Volume Mousse.
Awa, which in Japanese means "bubble," was influenced by Japanese minimalism. It adds massive volume and root-lifting strength to hair without the gritty texture of typical mousse.
This mousse is suitable for all hair types. It provides a smooth, silky finish, natural shine, and long-lasting medium hold. 
Awa Volume is a long-lasting mousse with no crunchy residue that adds volume and body to fine, flat hair. Apply generously to towel-dried hair and style as desired, or let it air dry for a silky, smooth finish with tons of volume and natural shine.
Shake the bottle vigorously before applying it to freshly washed, damp hair. Allow your hair to dry naturally or with a blow dryer, lifting the roots or drying your hair upside down to enhance volume.
Pros
It's volumizing and thickening.
Medium hold and long-lasting control
It naturally shines hair.
Cons
6. New Nordic Hair Volume Gummies
A sweet lunch delight that is also excellent for your hair? Thank you very much!
New Nordic Hair Volume Gummies combine apple gummies with millet, horsetail, biotin, and zinc. The nutrients in the gummies are absorbed by the scalp and hair follicles, where hair grows. The biotin and zinc in the meal aid in maintaining healthy hair and skin. Zinc also aids in the maintenance of healthy nails.
Hair gummies are popular now, but this one from New Nordic received an 84/100 on the GHI test. More than half of the testers' hair became thicker and grew faster after taking this biotin and zinc combination. 
After three months, those who tried it had thicker, shinier, and longer hair. This leave-in serum combines pea peptides, panthenol, and glycerin to help hair look fuller, softer, and healthier.
Pros
It promotes hair health.
Good for hair loss and growth.
Increases hair volume
Cons
Not suitable for sensitive skin
Might lead to unwanted body hair growth
7. Oribe Dry Texturizing Spray
Among those holy grail items that everyday customers, longtime employees in the cosmetics industry, and even celebrities like the Oribe Dry Texturizing Spray.
It's a favorite among top hairstylists and behind-the-scenes fashion week workers. However, "regular" folks like you and me may utilize it and reap some of the same fantastic hair advantages. 
This product is not like other dry shampoos. However, it functions as a texturizing and hair thickening spray that employs proprietary polymers to absorb excess oil at the hair's roots. With a firm hold, this leaves hair looking fresh and styled for days.
As the most versatile product, it may also be used on clean hair to add volume and texture to the roots without leaving a white residue.
It also does not leave the hair greasy, sticky, or tacky when applied or removed. You can use it on hair that is straight, wavy, curly, or coiled, as well as hair that has been colored or keratin-treated.
Read this: 10 Easy Steps To Fix Extreme Bleach-Damaged Hair
Pros
Good hold
It's an excellent texturizing spray after styling.
Cons
8. Oribe Maximista Thickening Spray
The Oribe Maximista Thickening Spray is a great choice for people who want to give their hair more body and volume. Its protein-rich formula is slightly more expensive, but it is well worth the money because it helps to strengthen each hair and lift your roots. It also provides protection from heat and UV rays and is safe to use with color-treated hair or keratin blowouts. 
Just spritz it on your damp hair, working through one section at a time, and then blow-dry or style as usual. With Oribe Maximista Thickening Spray, you will be rewarded with long-lasting, voluminous locks. 
Pros
Long-lasting volume
Strengthening
UV protection
Cons
How to choose the best hair thickening products for fine hair?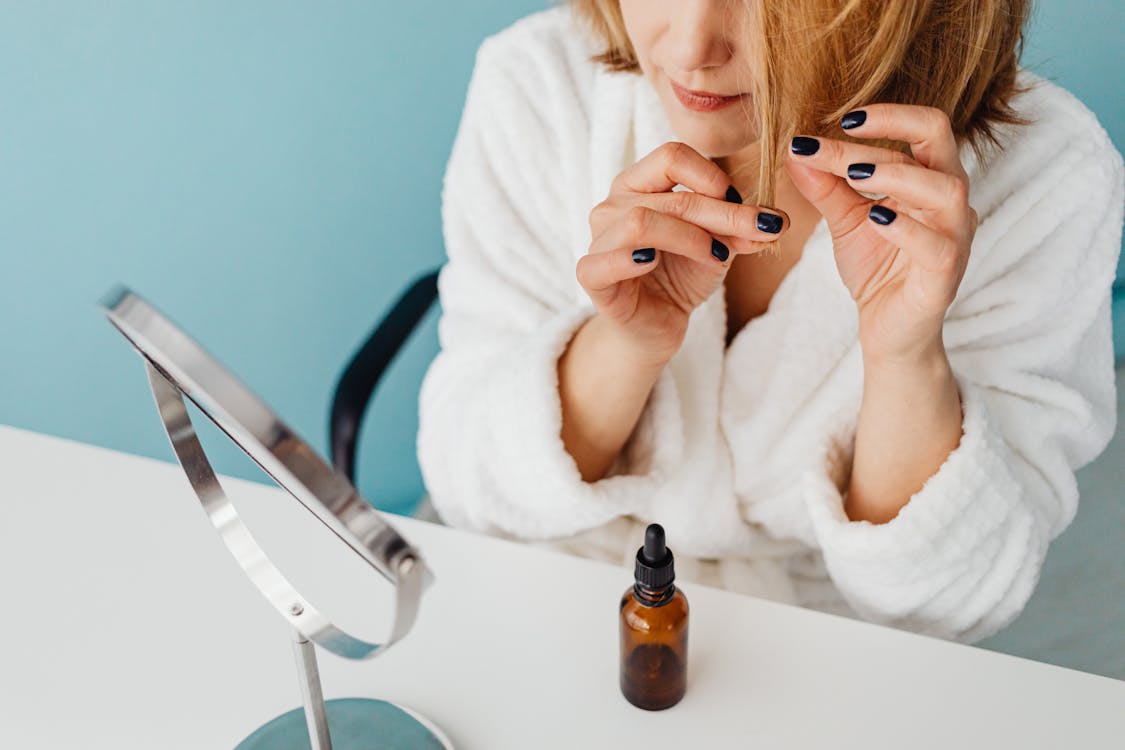 For the best hair thickening products for fine hair, prioritize products labeled "volumizing" or "texturizing." Choose formulas with nourishing ingredients like amino acids and biotin, avoid harsh chemicals, and ensure long-lasting volume without residue.
Intended use
The primary thing to look for when purchasing a product to make hair thicker is how it is intended to be used. Look for phrases like thickening, volumizing, texturizing, strengthening, or plump in the title or on the label. These words typically indicate that a product is designed to make hair thicker or appear thicker.
Formula
There are numerous products available to make hair thicker. Shampoos, conditioners, lotions, sprays, mousses, pomades, powders, and treatments are all available. You can buy one of each type, but it's best to consider your hair and the appearance you want to achieve before deciding which one would work best for you. 
Texturizing products often apply something to the hair and wrap it around each hair to make it appear fuller. Volumizing ingredients penetrate each hair strand, making it thicker and fuller from the inside out.
Ingredients
The list of ingredients in a product can tell you a lot about how it works and whether it can achieve what it claims. Hair-thinning products commonly contain amino acids, biotin, zeolite, collagen, peptides, and vitamin B3. These substances help to strengthen and fill out hair follicles, allowing them to flourish. 
You may also come across choices containing castor oil, pumpkin seed oil or other essential oils, which can help nourish the scalp and promote healthy hair growth. In texturizing sprays and powdery formulae, look for thickening agents like silica silylate and starchy components like maltodextrin or silk powder.
Avoid harsh chemicals
Avoid hair products with an extensive list of chemicals that leave a residue and weigh down your hair. Hair-thinning and thickening products, like any other beauty product, come in various varieties. Before you choose one, think about what you want, how long it will last, and what sort of hair you have.
Volume
Examine how the product affects the volume or makes it fuller to see if it meets your thickening requirements. Some may enlarge the roots, while others may conceal the exposed scalp.
Simultaneously, some products contain polymers blended in and wrapped around the strands to make them appear fuller. So, before you buy, make sure it has the appropriate volume.
Stay power
Choose a product that will last throughout the day so you won't have to touch it up at lunch or during your coffee break. But suppose you don't want to be out any longer. If this is the case, you can prevent over-conditioning your hair by using a solution that is either light or has a mild hold.
Maintenance
Does the product leave anything behind? Will it be simple to get out? Will it leave an imprint on the head? Keep these and other questions in mind when selecting products for to repair damaged hair (or thin and broken hair, too).
It is also critical to maintaining the health of your hair and scalp. After applying the product, you don't want these issues to ruin your wonderful hair day.
Conclusion
You may lose your hair if you are emotionally stressed, such as losing your job or someone you love, being divorced, worrying about money, or coping with stress at school or work.
Being sick, undergoing surgery, being in an accident, or giving birth can all cause stress-related hair loss. On fine, lifeless hair, thickening agents work best.
Read this: 9 Effective Methods How To Regain Hair Loss From Stress
Check the shampoo bottle to see what's inside. Unhealthy chemicals and fillers will make your hair heavy and harm your health.
Plants and botanicals provide the best components for hair growth and other hair care treatments. Natural elements are usually safer for you hair.
FAQs
Do hair thickening products really work?
Hair thickening products can enhance the appearance of volume in existing hair but won't prevent hair loss. Their effectiveness depends on ingredients that boost hair health and avoiding those that cause damage or weigh hair down.
How do I thicken my hair naturally?
For natural hair thickening, focus on proper nutrition, regular scalp massages, and remedies like rosemary oil. Biotin supplements and the right shampoos can also promote healthy hair growth.
What vitamin helps thicken hair?
Essential vitamins for hair growth and thickness include B vitamins, vitamin D, vitamin E, zinc, biotin, and iron, as highlighted by Dr. Michele Green, a cosmetic dermatologist.
Can thin hair become thick again?
While Male Pattern Baldness-induced thinning is irreversible, hair affected solely by Telogen Effluvium can return to its previous density, typically within six months.
Read more: